REACON
IN FIGURES
years REACON has been successfully operating on the market
projects have been completed
apartments have been built
You have found REACON – the best possible place!
Start your cooperation with REACON! Especially if you are looking for the best specialists with the widest range of possibilities and also extensive experience backed up by a large number of completed projects.
The company has been in business for 10 years. During that time, it has gone through various stages of development, adjusting its offer to the client' real needs and market realities.
At REACON, every step has its reason and time.
Nothing is left to chance.
REACON'S PRESENTATION
REACON gathers experienced specialists, whose knowledge and experience allow each investment project, even the most difficult one to be brought to a successful end.
REACON is a team of committed and experienced engineers, able to create close-knit teams, playing to one goal and understanding the investment process.
REACON's philosophy encourages us to always look several steps ahead… This is a strong attribute, which allows our clients to feel safe. We anticipate risky situations, we nip all the problems in the bud, before can they really start to affect us.
profesjonalizm poparty realnym i namacalnym doświadczeniem
REACON
CONTINUES
TO GROW
The construction industry and all fields related to real estate, are continuously developing dynamically. Not only does REACON keep up with the latest trends, but also sets new directions and promotes new solutions.
Technological development is no concern for REACON. We are a part of it!
experienced engineering staff
engineers and specialists
cooperate with REACON
on a current basis
apartments are currently
under construction
acceptances have been
performed by clients so far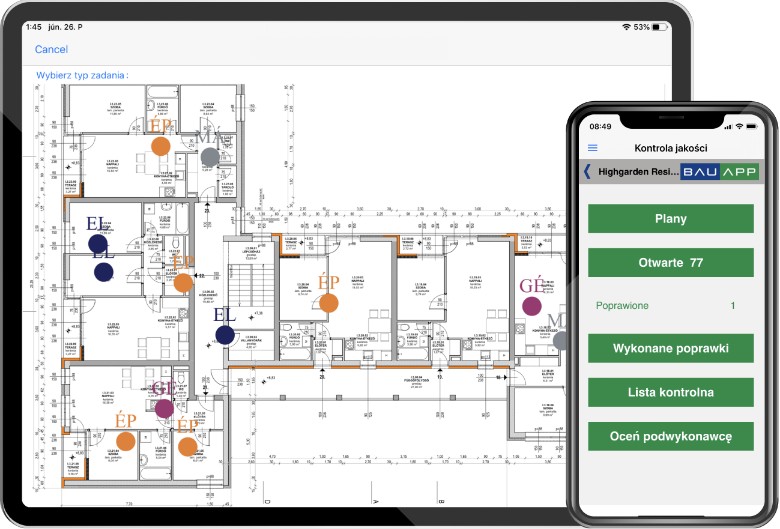 Projects are always managed according to proven, tried and tested procedures agreed with the client, enabling the task to be completed on time, within budget and with the highest possible quality. The aim of REACON's activities is to provide process participants with proper communication, an organisational structure and the ability to make responsible and fast decisions.
We continuously introduce solutions to improve management efficiency and increase REACON's competitiveness in the professional services market. We do this, among other things, by implementing innovative technologies to handle the investment process, in the form of digital platforms PlanGrid and BauApp and other process support models.
WHY
REACON?
The answer is simple. REACON, as one of the few companies in this industry has the necessary experience, is committed to development and technological know-how, sets realistic goals for itself and implements them with Swiss-like precision.
At a time of economic boom, a partner like REACON is not only a guarantee of investment stability. It also gives a sense of security and ensures a comprehensive approach to many aspects of project development.
Partners