Services
PROJECT MANAGEMENT | PROJECT MANAGEMENT COMPANY
Construction project management is a very complex and complicated process, therefore, REACON meets the expectations of clients who wish to take advantage of the support of experts in this field. Project Management carried out and controlled by our experienced specialists is a guarantee of professional project preparation as well as management and administration of the site according to the project and applicable regulations. Cooperation with REACON allows for the minimisation of investment risk at every stage while protecting the client's interests. Each decision, recommendation or instruction made by the REACON team takes into account a fact-based, individual analysis and its impact on the quality, time and, ultimately, budget of the project.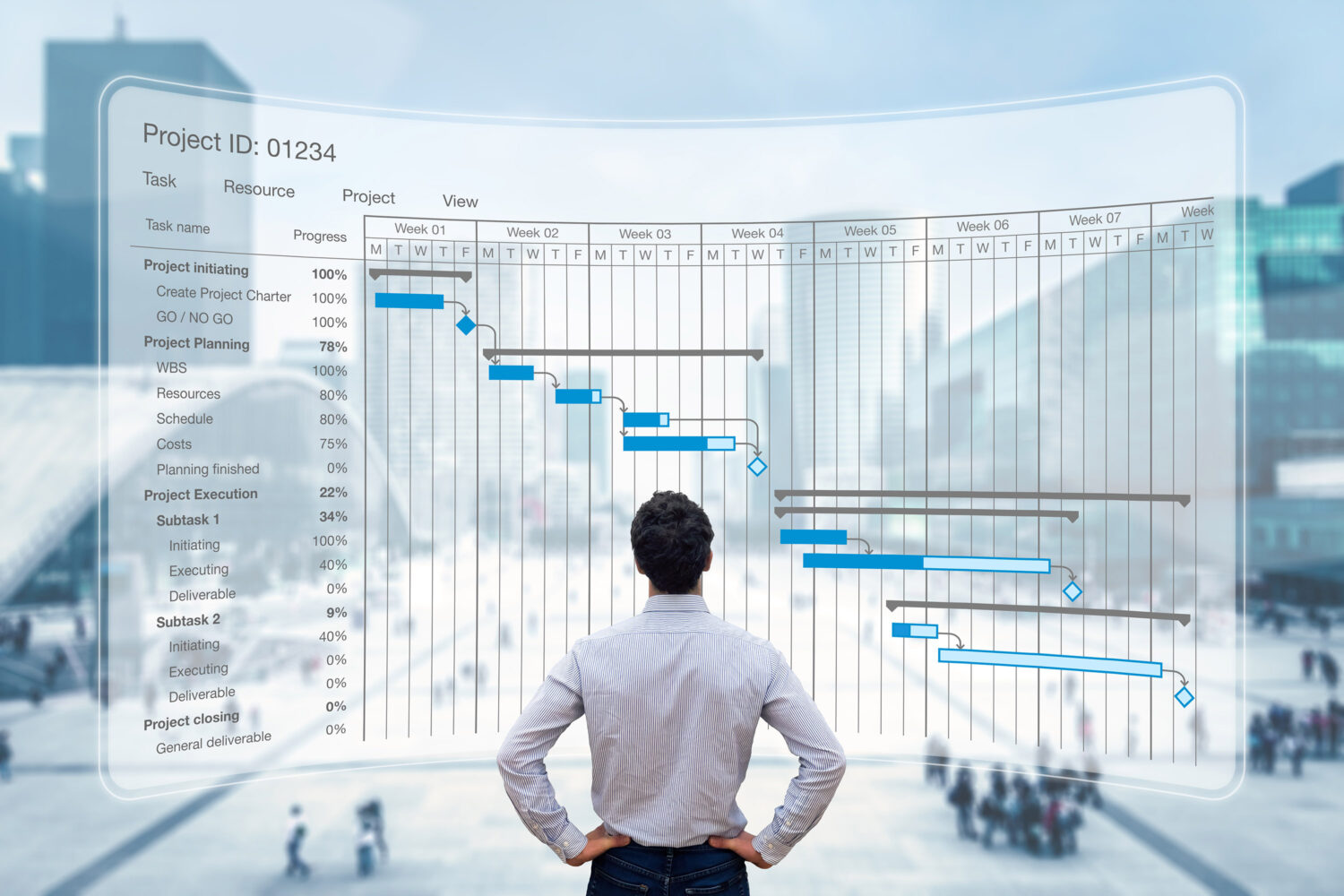 In general, Project Management is a multidimensional and complex service which involves supporting clients at each stage of the investment process. Consultancy covers formal issues related to obtaining the necessary decisions, opinions and permits, as well as technical issues during the design, preparation and implementation of the project. Members of the team take an active part in conducting technical acceptances and also verify the as-built documentation before the facility is handed over to the administrator. The Project Management service offered by REACON is of a comprehensive nature and involves coordination of all the processes and tasks necessary to complete an investment undertaking.
While providing Project Management services, we use the latest software and applications that support the process. Digital platforms PlanGrid and BauApp guarantee improved communication between the parties involved in the project, increased efficiency and constant monitoring of the progress and quality of the performed work.
MULTI-DISCIPLINE PROJECT SUPERVISION IN PROJECT MANAGEMENT
Currently even uncomplicated construction work requires the fulfilment of formal, technical and safety requirements. The scale of procedures, regulations and obligations binding on the investor increases in direct proportion to the size and complexity of the planned project.
By using the services of REACON experts, you save valuable time and gain a substantial amount of technical knowledge. You can be absolutely sure that the management and supervision of construction works runs smoothly at all levels, in accordance with the design and standards, as well as the binding schedule and regulations. By providing multi-discipline project supervision, REACON specialists are able to manage the project in a comprehensive manner and secure the client's interests at every stage of the project implementation.
PROJECT MANAGEMENT, PROJECT MANAGEMENT COMPANY | KEY PROCESSES
schedule management,
preparation of the general project schedule,
development and implementation of the tender procedure,
determination of the scope and budget of the project,
preparation and submission of the request for inquiry to potential bidders,
organisation and handling of the tender for the selection of a general contractor,
participation in the preparation of an agreement between the client and the general contractor,
management and coordination of activities of the team that implements the project, contract management,
analysis and summary of major risks that have an impact on the deadline and cost of project implementation,
project supervision (discipline-specific construction site inspectors),
monitoring of the progress, quality of work and project schedule,
inspection of the compliance of project implementation with the contract documentation,
coordination and introduction of design modifications,
verification and acceptance of progress reports,
cooperation with the financing institution,
development of monthly reports on the progress of the project implementation,
acceptance with faults and fault-free acceptance of the facility,
participation in the project acceptance procedure (State Fire Brigade, Sanitary and Epidemiological Station, District Construction Supervision Inspectorate),
verification of the as-built documentation, participation in the commissioning of the facility to the future property administrator,
support and coordination of work during the guarantee period,
Services